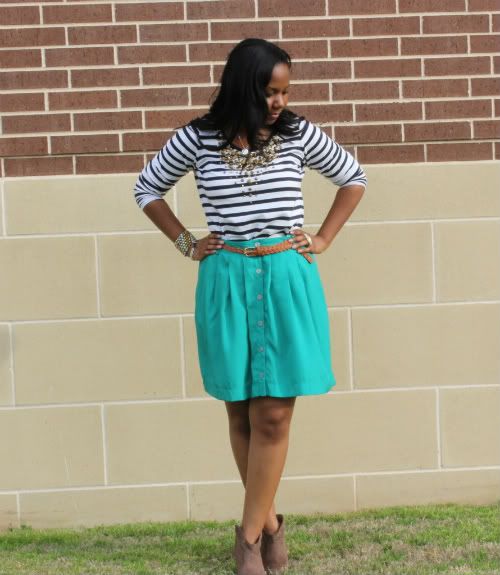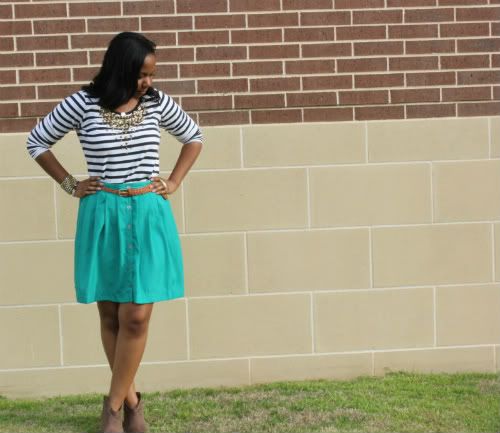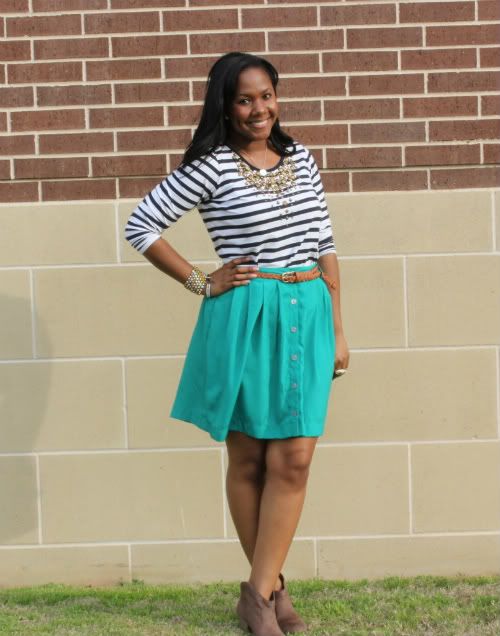 Top: Gifted from mom, Booties: Target, Skirt: Target, Necklace: Tiffany & Co., Bracelets: Forever21 & c/o Stella and Dot
It's been really warm the past few days so I was excited to pull out some of my new spring pieces. Turquoise is one of my all-time favorite colors so needless to say I am absolutely in love with this skirt! And the best part about this outfit is that it was super affordable! Who doesn't love a great bargain!?
There was tons of fashion inspiration at the Texas Style Council Conference this past weekend and I was inspired by many of the looks all the beautiful and stylish women were wearing. I'd like to think that this outfit is fashionable enough to be considered just as stylish as all of the beautiful outfits the lovely women I had the pleasure of meeting this past weekend wore. What do you think?