I've really been loving all the spring newness I've been seeing lately in stores and online while shopping and the unseasonably mild winter we've been having in Dallas lately has done absolutely nothing but make me long for spring fashion more! I've started purchasing a few things in anticipation of spring, and I snapped a few shots to share with ya'll.
This chartreuse color is one of my absolute favs for spring! I love it mixed with the contrasting pink and orange colors in this this Forever21 necklace. And how cute is the paisley print on my new Asos romper!?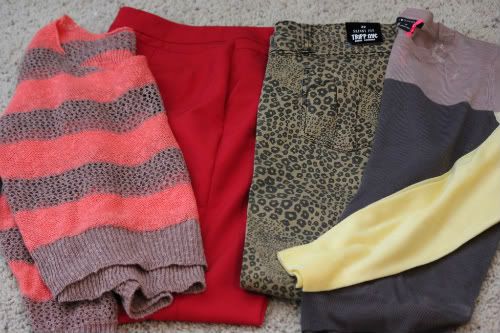 I also bought some colorful sweaters, bright red trousers, and a pair of leopard print jeans on sale at Urban Outfitters. Anyone else freshening up their closets in anticipation of spring?
Fashionably yours,
Leslie L.