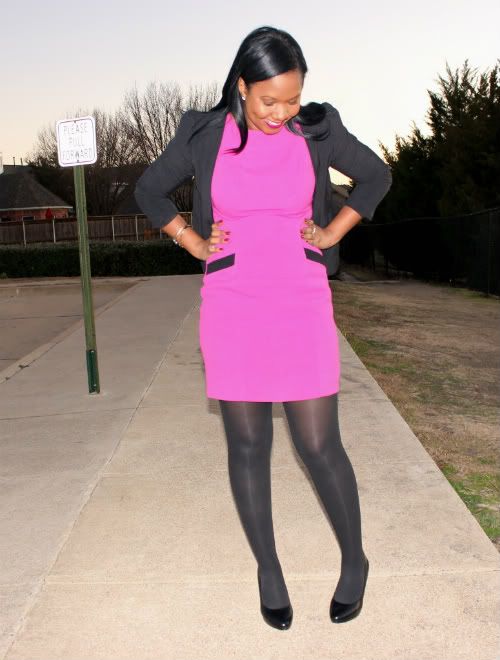 Dress: The Limited, Pumps: Nine West, Jacket: Urban Outfitters, Tights: ???

Jewelry: Necklace – Forever 21, All Other – Gifted
Sooo this outfit originated out of a forgotten security tag. See, upon getting dressed this lovely morning, I discovered the dress I had planned on wearing still had the security tag on it. I already had on black tights and in a huge hurry threw on the quickest thing that would look good over them, this dress. Here's a BIG thank you to the Nordstrom sales lady who left the security tag on my previously planned dress. You are the reason for this post. Yes, that is sarcasm. 
Fashionably yours, 
Leslie L.